Glass structures for equipment
The fashion for such inventions has been going on for more than a year, and thanks to the imagination of developers and designers, manufacturers continue to surprise buyers with new manifestations of artistic fantasies. All kinds of glass constructions are used in hotels, offices, restaurants, beauty salons, and not only serve as an original decor, but are also a way of protection if they are made of special resistant glass. A rich choice is offered by the Sacura concern, which specializes in the manufacture of translucent building structures and services that ensure security.
Modern glass structures
Such samples are often used to attract customers, since original designer solutions allow glass designs to fit into any style.
The following are in great demand:
partitions for showers and halls;
doors external and internal;
countertops.
Doors created in the same style give the room a zest that becomes more expressive if you also think about the right lighting. Protecting customers with various designs will be an added and valuable bonus, although it is not uncommon for models to be commissioned for the sake of safety and then customized to fit the interior.
Which glass structures are preferred for a hotel
Given the high competition, hotel management is interested in attracting customers, and the original design plays an important role in this. After all, it is important for visitors that the hotel looks presentable.
The most commonly used glass:
entrance groups – in favor are graceful, airy samples that transmit light well, create comfort, give a feeling of spaciousness;
railings for stairs, terraces, balconies – form positive emotions, work in parallel with advertising for the institution, with a hint of a transparent policy or reputation;
partitions in bars, cafes, rooms for staff – create a cozy atmosphere, divide the room into zones.
Resistant to fire, bullets, shock structures are formed transparent, which provides additional control over customers or employees.
All-glass structures
Such samples are used to decorate shop windows, covered galleries, vestibules, vestibules, stair railings, balconies and parapets. Products are translucent, which adds light and space to the room, glass is successfully combined with wood, metal for any style, complemented by original lighting. There are different designs and variations for home and office. Only safety tempered glass is used – from 6 to 12 mm or laminated – from 4 to 12 mm.
There are several levels of protection:
CM1 – medium;
CM2 – good;
CM3, CM4 are excellent.
In residential premises, products with a class of at least CM1 are used, in lobbies, halls – CM4. When choosing, the force of impact is taken into account when a person collides with glass, the average weight of which is 75 kg, and the speed of movement varies. Indeed, collisions are not excluded in crowded places, which can be dangerous, especially if there are many children in the crowd or there are wheelchair users. Therefore, the decision to install special glass structures that are not susceptible to shock and fire is very wise and far-sighted.
What is the difference between glass structures from the company "Sacura"
The company offers products that meet Ukrainian and international standards, are certified and are of high quality. The buyer receives a guarantee for the goods, the term of which comes from the moment of transfer of the goods.
Protective structures offered:
bulletproof (windows, doors);
fire-resistant (partitions made of glass, aluminum with metal).
After registration of the application, a project is developed, technical documentation, products are manufactured, after which the company undertakes not only installation and installation, but also warranty, post-warranty service.
What attracts products from the company "Sacura"?
As you know, everything is determined by reputation, the company has been on the market since 1991 and has already collected a lot of positive feedback. The order is formed according to individual drawings and sketches, the company works on a turnkey basis: from idea to result. Thanks to experienced specialists and our own powerful production, it is possible to cope with any complex tasks. The concern successfully cooperates with representatives of different European countries, the USA, and many foreign specialists have already appreciated the excellent quality of products.
It is profitable to order glass structures here, because the products:
improve sound insulation;
increase the energy efficiency of the premises;
do not require special or additional permissions.
You can place an order on the website through an application or by contacting managers by phone, all the necessary contacts are available on the page. Arising questions can always be discussed with consultants, Sacura keeps prices moderate, and high quality is guaranteed.
Other articles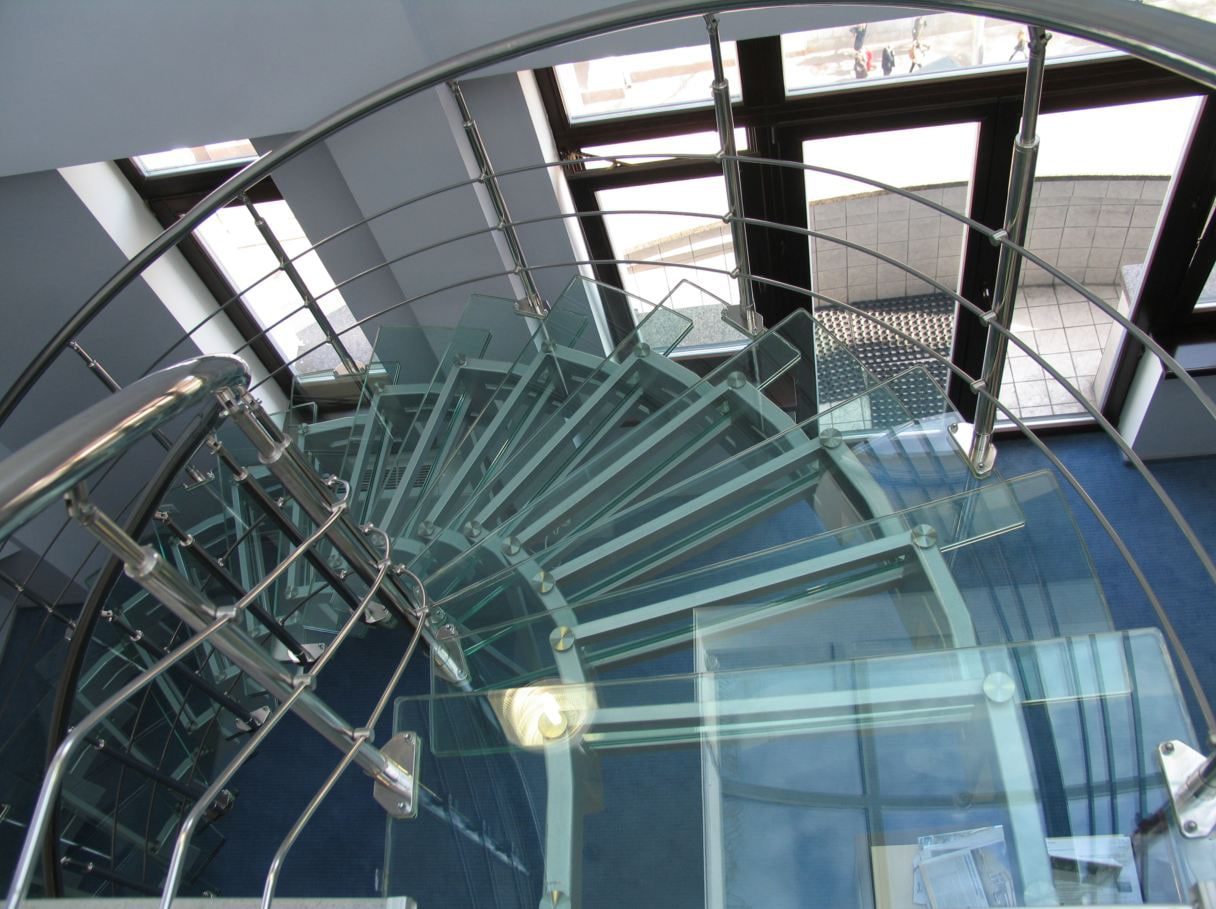 Компанія САКУРА-ПРО освоїла у 2021 році виробництво алюмініє-вих протипожежних дверей на осно-ві застосування системного протипо-жежного профілю зі склінням до 90% та межею вогнестійкості...
read on