PROTECTIVE MULTILAYER GLASS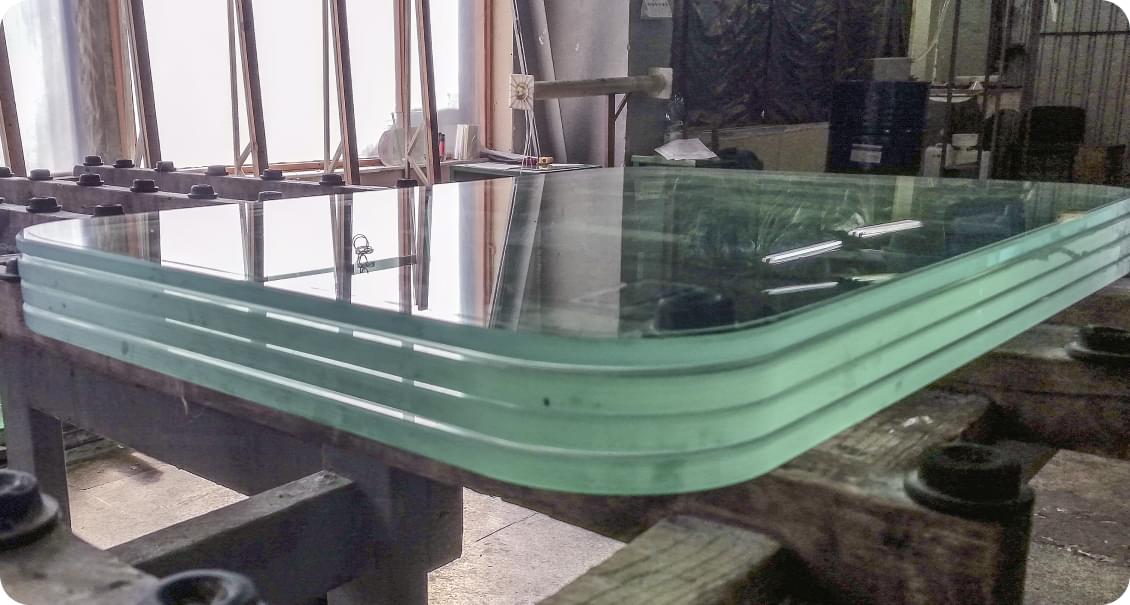 This term combines types of glass that provide temporary protection of people and material values ​​from various impacting factors. Depending on the purpose, protective glass is divided into the following types:
fire resistant;
bulletproof;
vandal resistant;
impact resistant;
special purpose (safe during operation, multifunctional, explosion-proof, electric heating, noise protection, etc.).
The SAKURA-PRO company has extensive professional experience in the production and application of protective glass of any kind. The services of our company are used by many manufacturers of protective structures. All types of glass undergo mandatory certification. Our glass has been repeatedly checked for compliance with the specified protective characteristics not only by specialized testing laboratories, but also by customers on their own initiative with the use of high-class damage agents.
The use of high-quality raw materials and the presence of our own production allows us to guarantee compliance with the manufacturing technology at all stages of production.
Other factors are in favor of cooperation with professionals:
democracy in setting prices;
a short period of execution of works;
"turnkey" projects (specialists will take measurements, develop design documentation, perform installation).
Multi-layered protective glass can be ordered by calling the specified phone numbers of the managers or by filling out an application on the website. Our managers will advise on the specifics of using protective glass and calculate the cost of the order.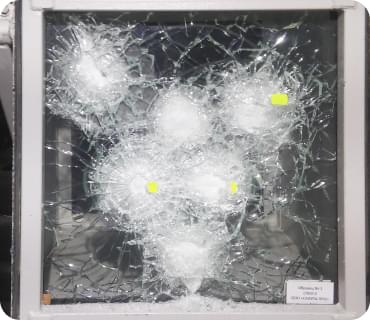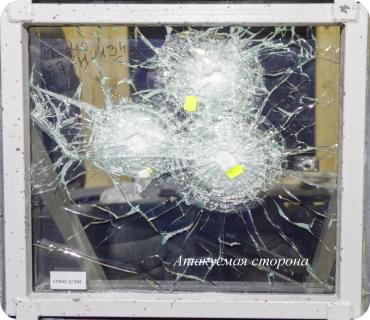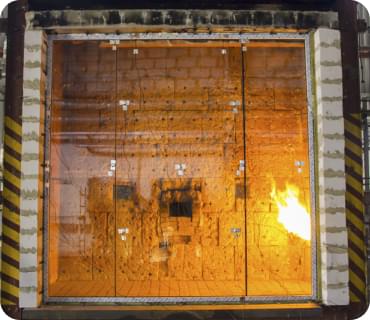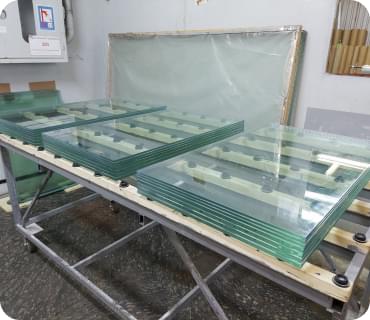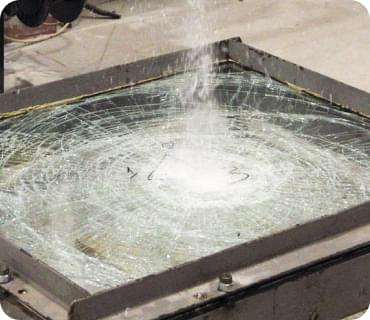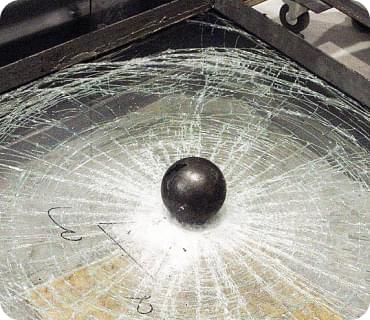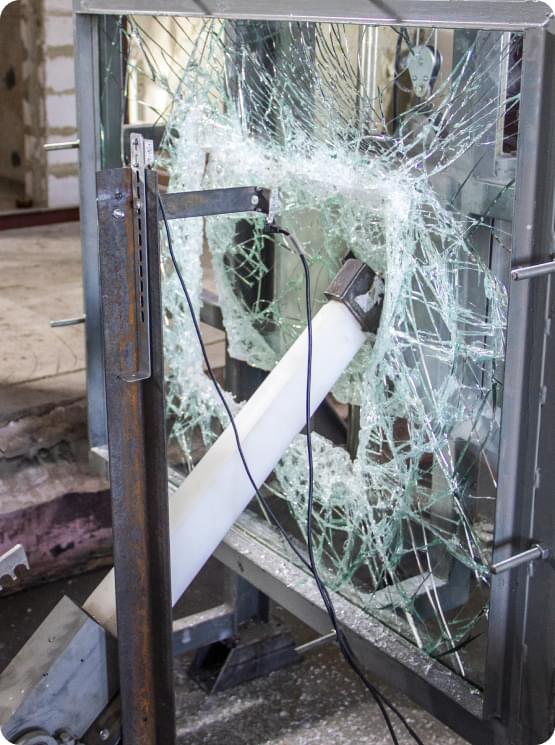 MULTI-LAYER SPHERE-RESISTANT GLASS
This type of glass provides protection against the impact of small arms ammunition. The classification of bullet-resistant glass is subject to the requirements of DSTU 4546:2006 "Protective glazing Testing and classification by bullet resistance", harmonized with EN 1063:1999. For each class of bullet resistance, the standard provides for the type of weapon, caliber, characteristics of the bullet, etc. The SAKURA-PRO company produces multilayer bulletproof glass of all resistance classes.
In connection with the fact that more and more powerful means of defeat are being used, the market requires the development of adequate means of protection. In order to meet these wishes, we have developed glass that goes beyond standard categories. Working tests of such glass were carried out at the base of the State Security Service of the Ministry of Internal Affairs of Ukraine using a sniper rifle with a Lapua Magnum 338 cartridge (caliber 8.6*70, bullet weight 16.2 grams).
The SAKURA-PRO company has certified multi-layered bulletproof glass in accordance with the requirements of the European standard EN 1063, namely for classes BR 4 NS, BR 6NS and BR 7NS and supplies them to foreign customers. In addition, the bullet-resistant glass of our production has been successfully tested in the Royal Laboratory in Jordan.
Our company also constantly tests for resistance classes according to NIJ 0108.01, Stanag 4569, ASTM standards.
SUBMIT AN APPLICATION