MULTIFUNCTIONAL SECURITY DOORS "EGIDA"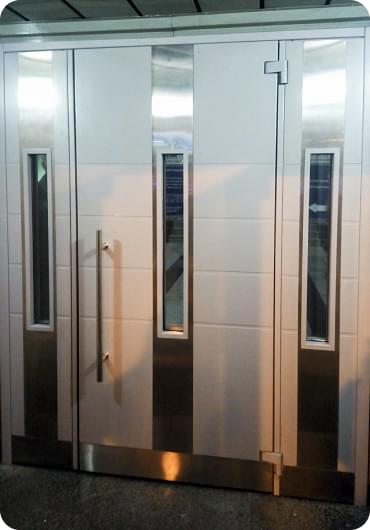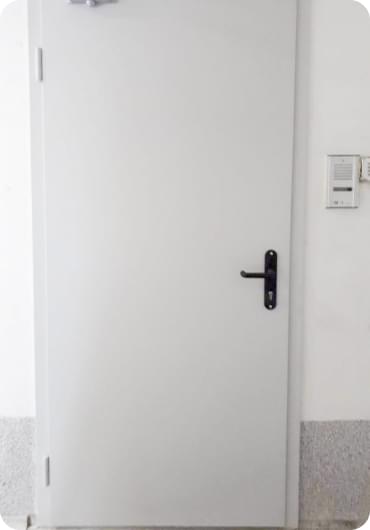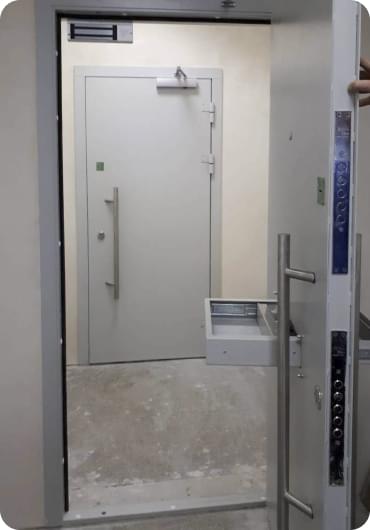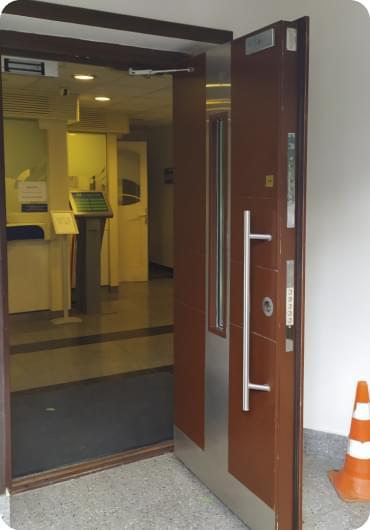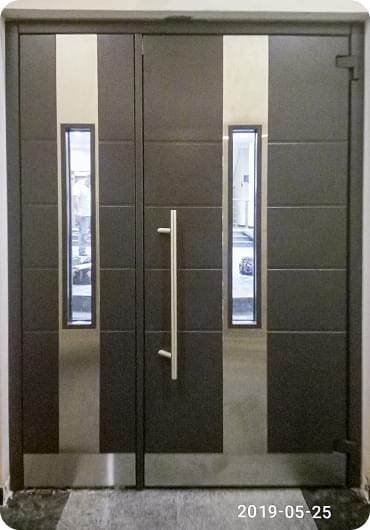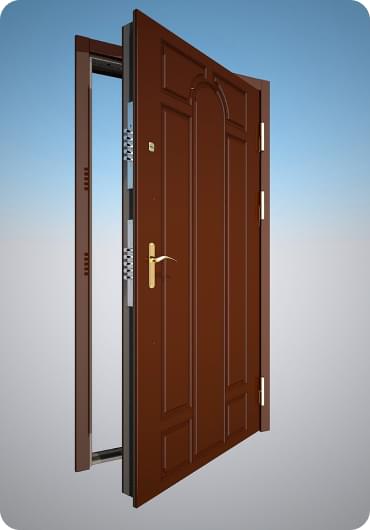 "EGIDA" doors have increased protective characteristics: burglar resistance, bullet resistance, fire resistance.
Break resistance is the main characteristic of the entrance door. The final resistance to breakage is determined by the combination of the design features of the door unit and the locking system. The basis of the design of the "Aegis" door is a steel welded frame, sewn on both sides with steel sheets with a thickness of 3 mm and above, depending on the required degree of protection. Such a structure together with the locking system provides a high class of breakage and bullet resistance. A distinctive feature of our doors is the combination of the above properties and fire resistance. It is this triad that makes the "Aegis" door an unsurpassed product in its class. Particular attention is paid to reliability, thermal insulation and soundproofing of doors. For decorative decoration, we use modern materials: MDF, HPL, wooden decorative panels. During the creation of "Aegis" doors, the company relies on advanced methods of protection, using high-tech materials and modern locks of the highest security classes. This allows us to produce truly elite steel doors for apartments, private houses, banks, special premises of the Ministry of Internal Affairs. Initially, "Aegis" doors were designed by order of the Ministry of Internal Affairs of Ukraine. Their acceptance and certification was carried out by the State Center for Certification of Protective Equipment of the Police Department of the Ministry of Internal Affairs. At the same time, our doors were approved for installation by the National Bank of Ukraine and a number of system banks. At the moment, we have brought to the market doors adapted for installation in premium-class apartments and residential buildings, able to satisfy the most demanding customer.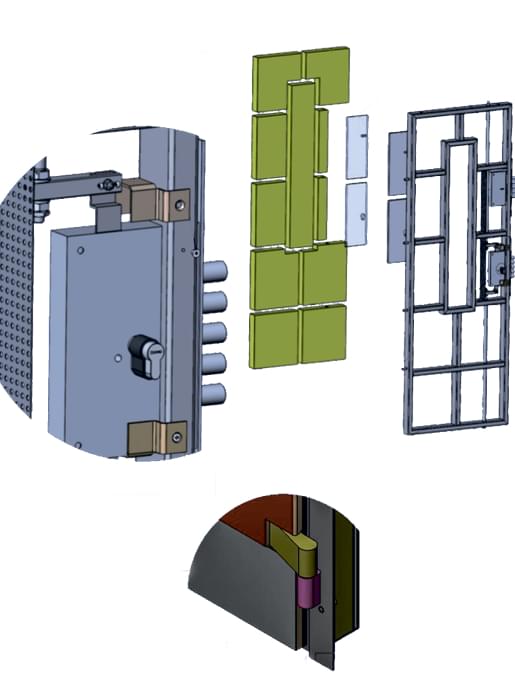 MAIN CHARACTERISTICS OF DOORS
Product description
Frame (box) with fireproof protection;
Door leaf with fire-resistant filler;
"Mauer" hinges and closer;
Locking devices;
Fastening elements.
Specifications
Resistance class – RC 4 … RC 6 EN 1627;
Bullet resistance class – OZK 2 … OZK 6 (DSTU 4547) FB 4 … FB 7 (EN 1522);
Fire resistance class – EI 90 (EN 13501);
Air permeability – no more than 1.5 kg/m.sq. an hour;
Heat transfer resistance – not less than 0.6 sq.m. degrees/W;
The opening angle of the door leaf is at least 100 degrees;
Doors with a closer withstand more than 200,000 opening-closing cycles.
Complete set (standard)
Lower lock – ISEO 672G for three locking sides;
Upper lock – ISEO 612D on one side of the lock;
Closer – GEZE TS 4000;
Armor plate on the lock cylinder RFLE-500;
Handles (according to the technical task);
Inspection window (glazed unit with fire-resistant, bullet-resistant and malicious multi-layered glass).
SUBMIT AN APPLICATION