PROTECTIVE FACADE GLAZING
ProFire glass has proven itself well in facades with a fire resistance limit of EI 30 … EI 120. It is compatible with all types of float glass and is installed as part of a glass unit in any type of structures (steel and aluminum).
When building unstable facades based on glass packages of increased rigidity, developed according to the patented Pro Vision technology, one of the glasses in the package can be replaced with fire-resistant ProFire glass. From the outside, such a facade will look like an all-glass wall with a fire resistance limit of EI 30… EI 120.
To increase the ball's shatter resistance, you can install the multi-functional protective glass Sacura Secure. So, for example, the use of bullet-resistant glass of class BR 7 (EN 1063) as part of the double-glazed unit ensures fire resistance EI 60 and burglary resistance Р8В.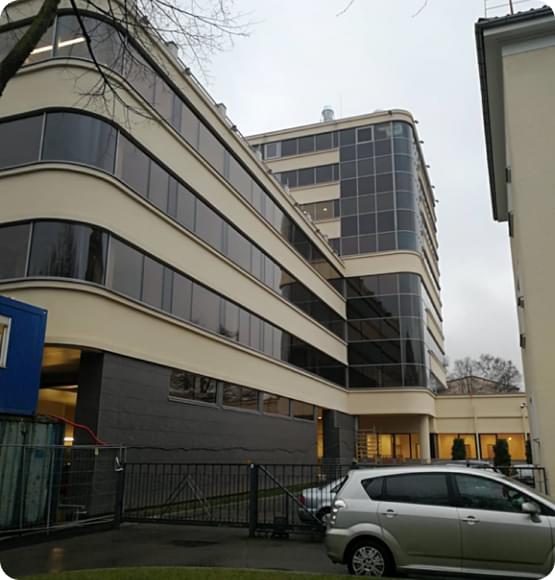 The structure uses fire-resistant painted (bent) glass with a fire resistance limit of EI 60
In the first position, triplex (energy-saving glass and tinted glass in mass. In the second position, PriFire fire-resistant glass).
The maximum dimensions of the double-glazed window are 5400×3200 mm, the thickness of the double-glazed window is 54 mm. The length of the arc is 2400 mm (bending radius without restrictions).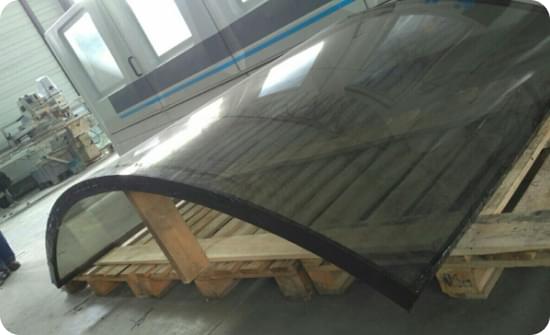 SUBMIT AN APPLICATION