ProFire FIRE RESISTANT GLASS
The SAKURA-PRO company produces fire-resistant (fire-resistant) ProFire glass both for the production of its own products and for third-party manufacturers of fire-resistant structures.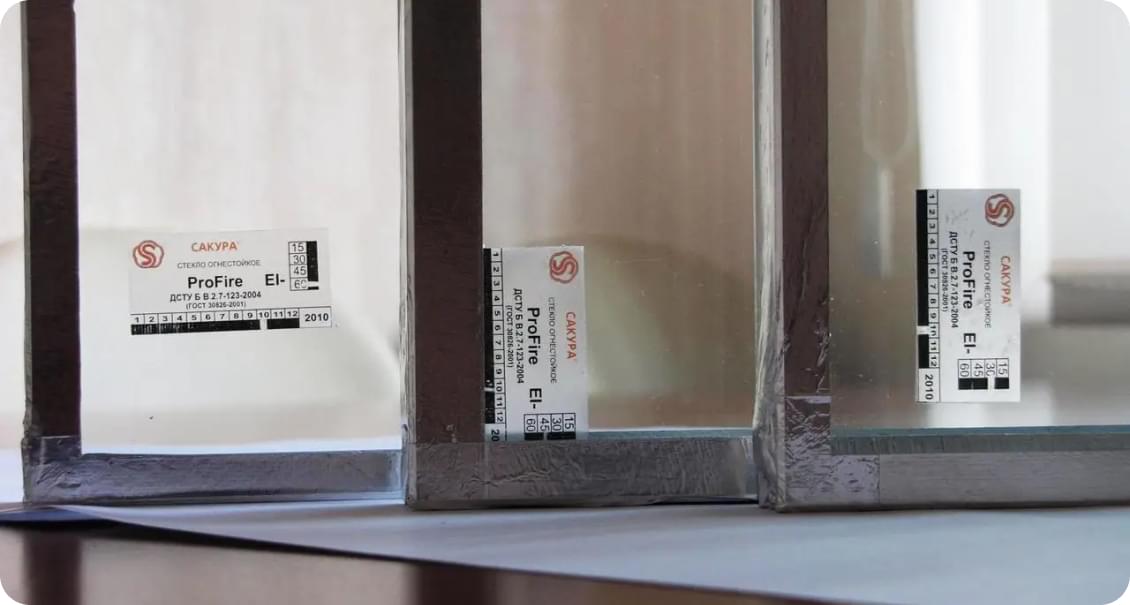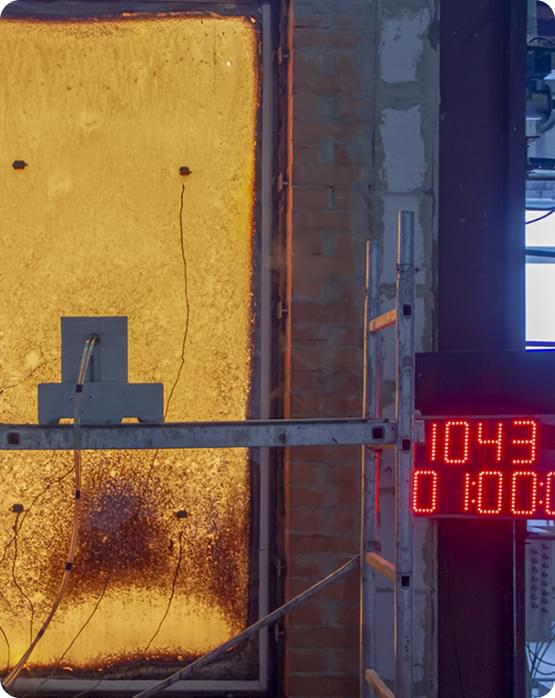 ProFire glass protects against the effects of the following fire factors:
spread of flame;
dangerous rise in temperature in the protected space;
spread of smoke and gases.
The main indicators of fire resistance:
E – preserving the integrity of the glass;
I – heat-insulating ability is the ability to limit for a certain time the increase in temperature on the unheated surface of the glass to an average of 140 degrees or no more than 180 degrees at one of the control points, compared to the temperature of the sample at the time the tests began;
W – limitation of heat transfer to the protected room – is the ability of fire-resistant glass to limit the heat flow for a certain time to a value of 15 kW at a distance of 600 mm from the surface of the unheated glass.
ProFire glass has the following performance options:
Flat glass, standard and large format;
Reinforced, on the basis of tempered glass;
Glass for external use with a UV filter;
Painted (bent);
Decorative, based on painted gel;
In the composition of multifunctional protective glass (bullet-proof, burglar-proof).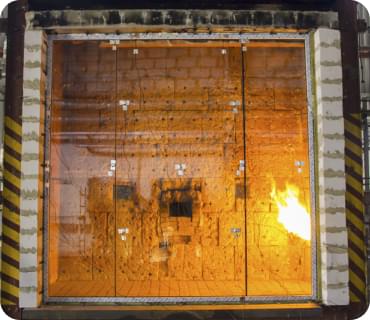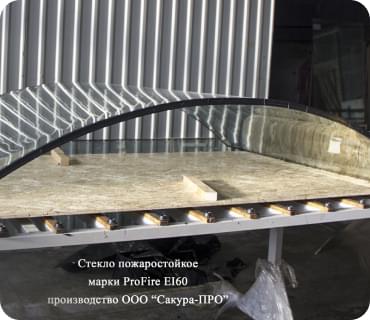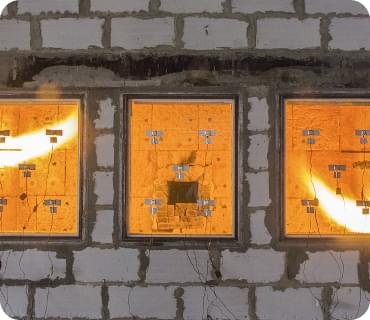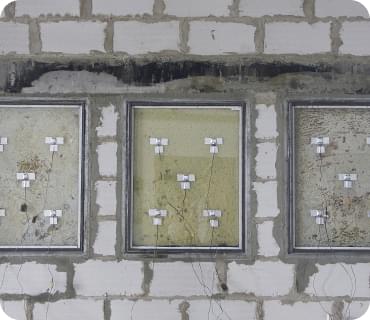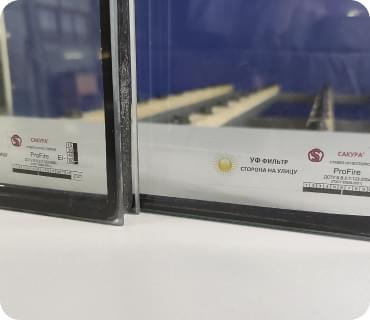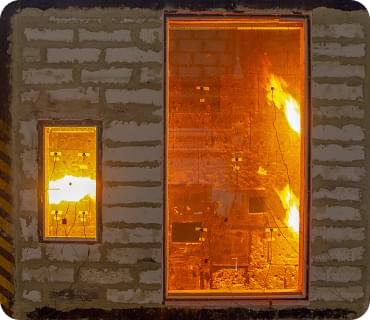 CHARACTERISTICS OF PROFIRE FIRE RESISTANT GLASS
ProFire fire-resistant glass has excellent optical and technical characteristics and maintains them during the entire service life.
The coefficient of light transmission is not less than 85%;
Absence of optical defects and distortions;
High heat and sound insulation;
Wide temperature range of application from -40 to +80 °C; The glass withstands heating up to +95 degrees for several days and even boiling for several hours (relevant when delivering to countries with a hot climate).
The production of fire-resistant fire-resistant glass ProFire is established on the basis of our own facilities, equipped with functional automated equipment. The work uses float glass of well-known manufacturers and heat-resistant gel composition, which has high fire-retardant qualities and does not affect the transparency of the structure.
Basic characteristics of fire-resistant glass ProFire
Characteristics
El 15
El 30
El 45
El 60
El 90
El 120
Minimum thickness, mm
14
22
24
26
44
60
Thickness tolerance, mm
SUBMIT AN APPLICATION