ABOUT "SACURA" CONCERN
The "SACURA" group of companies has been operating in the market of safety goods and services since 1991, and specializes in the production of protective translucent building structures. The list of our services includes consulting, design, manufacturing, installation, warranty and post-warranty service. One of the companies within the concern is SACURA-PRO. To fulfill these tasks, "SACURA-PRO" has at its disposal qualified personnel, its own production and assembly facilities. All our products undergo mandatory certification and fully meet the requirements of Ukrainian and international standards. We develop foreign economic activity and cooperate with the countries of the European Union, the Middle East and the USA. Ensuring your safety is our top priority. Every day we turn ordinary glass into high-tech means of fire and engineering protection.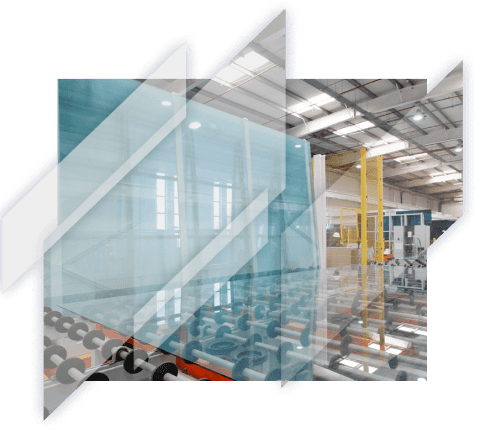 we develop and implement new technologies for the production of protective glazing

we respect our competitors, but we always strive to be a little better

satisfaction of the customer's requests and needs is of primary value

we are ready to invest in improving working conditions and improving staff qualifications

the success of the company depends on the coordinated work of the team and everyone's willingness to give of themselves

formation of prerequisites for intensification of production and growth of sales volume
MISSION

The activity of our company is based on the ancient wisdom – "HE WHO SAVES ONE LIFE, SAVES THE WHOLE WORLD". That is why every day we transform ordinary glass into high-tech protective structures and provide our customers and partners not only with protective glass, but also with complex engineering solutions. We were pioneers in the market of protective translucent structures and continue to be leaders in the field, which we constantly develop with our scientific and practical work.

PURPOSES

In the medium-term perspective, we want to gain the position of a regional leader in the production of protective translucent structures, and due to the transfer of ProFire fire-resistant glass technologies, become recognizable on the world market.

VALUES

Modernize the production and master the production and logistics of large-format protective glasses and double-glazed windows;
Expand the geography of sales in foreign markets;
To organize the transfer of fire-resistant glass technology "ProFire" and the supply of gel for its production.
PARTNERS