ALL-GLASS ENCLOSURE TRANSPARENT STRUCTURES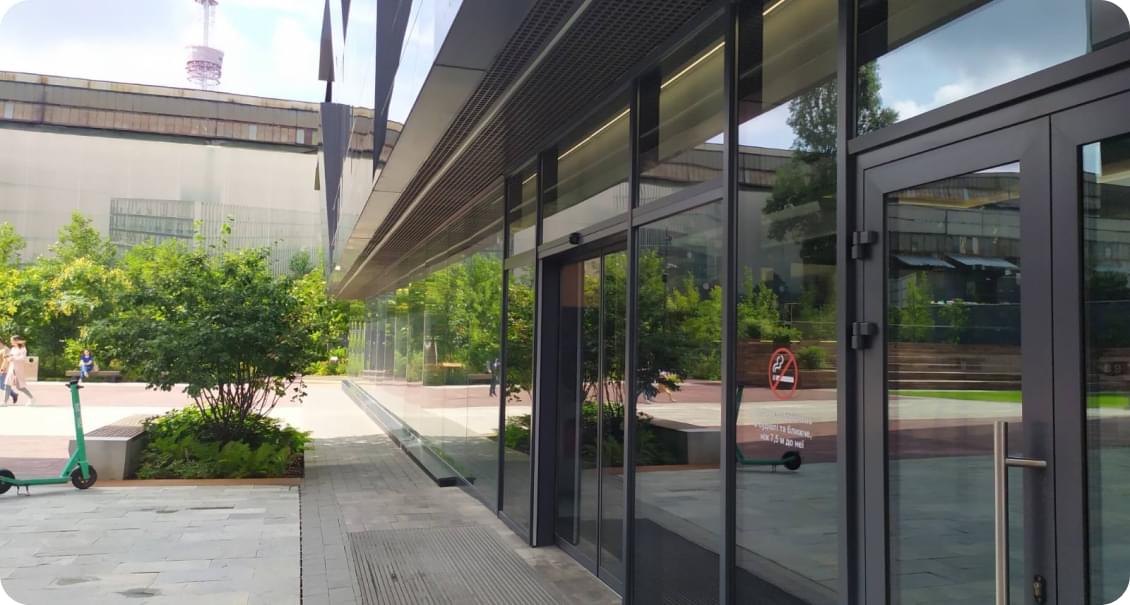 All-glass (transparent) structures are widely used for the construction of storefronts, covered galleries, winter gardens, vestibules and vestibules, for enclosing stairs, atriums, balconies and elevators, parapets (to prevent falls from a height), as well as for zoning the interior space. There are many methods and materials used to solve these problems, but definitely glass is one of the main elements of every solution. Glass fences in combination with metal, wood, elements of illumination, photo printing, in addition to performing their main function, perfectly complement the interior and exterior of the room. We offer our customers glass constructions that will fit harmoniously into any project for furnishing industrial, office and residential premises.
All-glass constructions use exclusively safe glass: tempered – 6-8-12 mm thick or polymer or film triplex (multi-layered glass) and double-glazed windows.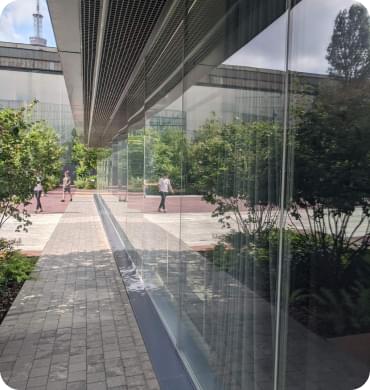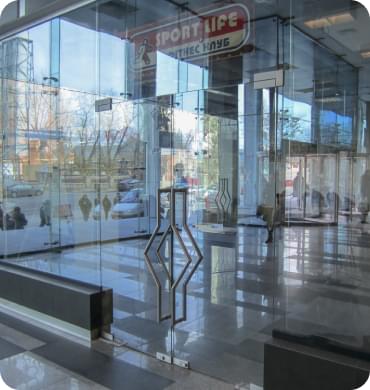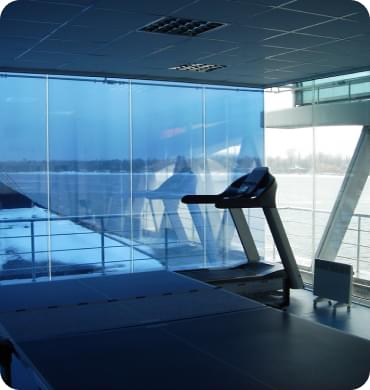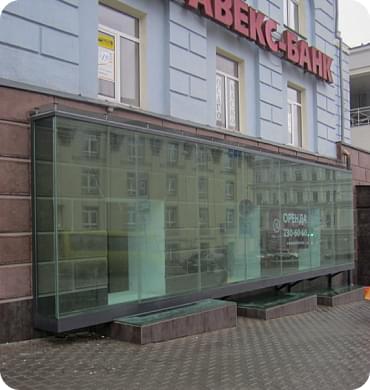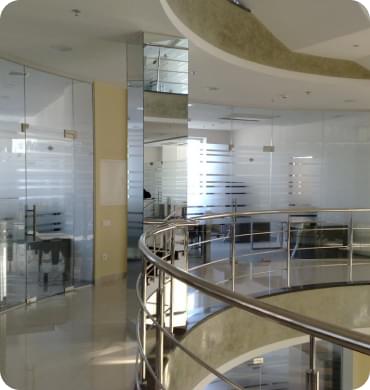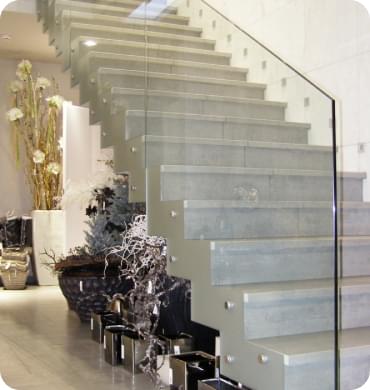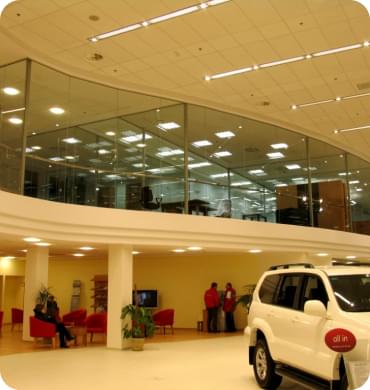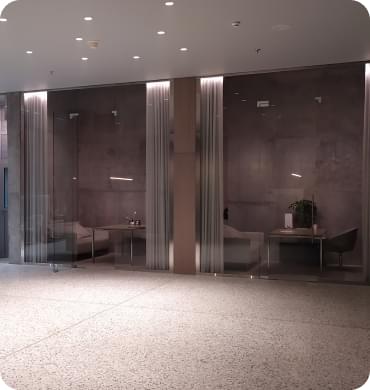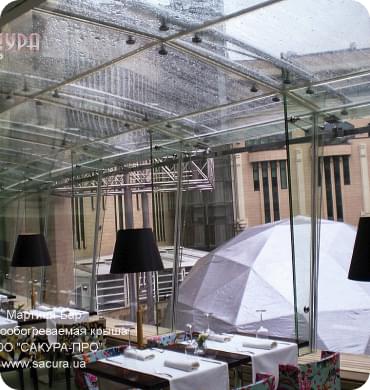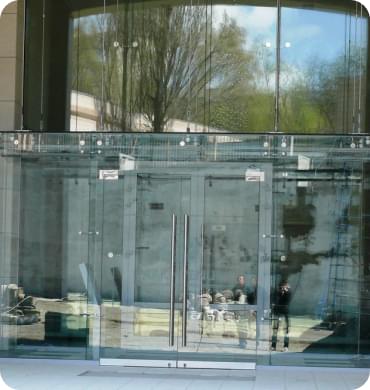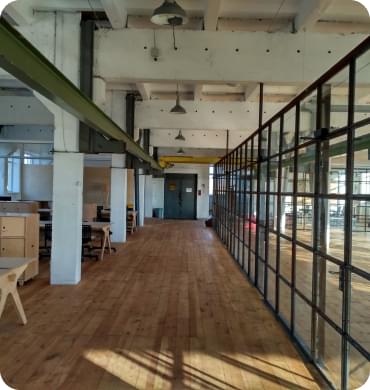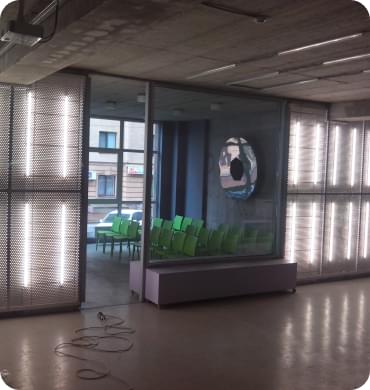 RECOMMENDATIONS FOR DESIGNING TRANSPARENT ELEMENTS OF ENCLOSURE STRUCTURES
When designing, manufacturing, installing and operating all-glass enclosing transparent structures, the SAKURA-PRO company adheres to the principles of safe glazing specified in DSTU-NB V.2.6-83:2009 Compilation of design rules for translucent elements of enclosing structures. The choice of protective glass ensures the impossibility of a person falling down through the structure in the event of a wall collapse, and also ensures the absence of injuries from falling glass fragments.
Depending on the purpose of the room and the expected energy of a person's contact with the glass, the appropriate protection class is selected. In residential premises where safety glazing is used, the protection class must be at least CM1. In premises for mobile games – CM4 (link).
The protection class (bag drop height) corresponds to the collision of a person with glass, whose body weight is about 75 kg, and he moves at a speed of:
CM1 – 9 km/h;
CM2 – 11 km/h;
CM3 – 18 km/h.
At the same time, it is considered that 0.6 mass of a person is active at the moment of collision.
Categories of resistance of shatter-resistant glass
Protection class
Degree of protection
Multi-layered glass with a thickness of at least mm
Tempered glass, thickness no less than mm
SM1
average
6
4
SM2
good
6
5
SM3
Excellent
8
6
SM4
Відмінна
13
12
SUBMIT AN APPLICATION