"You have to pay for security, and you have to pay for its lack"
Winston Churchill
CONCERN "SAKURA"
Since 1991, the SAKURA group of companies has been operating in the market of safety goods and services, and specializes in the production of protective translucent building structures. The list of our services includes consulting, design, manufacturing, installation, warranty and post-warranty service. The leading company of the concern is SAKURA-PRO LLC. To fulfill these tasks, "SAKURA-PRO" has at its disposal qualified personnel, its own production and assembly facilities. All our products undergo mandatory certification and fully meet the requirements of Ukrainian and international standards. We develop foreign economic activity and cooperate with the countries of the European Union, the Middle East and the USA. Ensuring your safety is our top priority. Every day we turn ordinary glass into high-tech means of fire and engineering protection.
WHY US?
honest and competitive in the market

that may exceed your expectations

of any difficulty with maximum return

business relations, and their mandatory performance
PARTNERS






WARRANTIES FOR PRODUCTS
The SAKURA-PRO company provides the customer with guarantees for the manufactured products. This means that, when buying our company's products, the customer can be sure that the product is of the proper quality and will serve its intended purpose for a specified period, called a warranty.
According to Clause 5 of Article 1 of the Law of Ukraine "On the Protection of Consumer Rights", the warranty period is the period during which the manufacturer (seller, contractor or any third party) undertakes to carry out free repair or replacement of the corresponding products in in connection with its introduction into circulation.
The warranty period starts from the moment of handing over the goods to the buyer, unless otherwise specified in the sales contract. The warranty period is indicated in the passport for the products or on the label or in any other document that is attached to the products.
During the warranty period, claims are not accepted if:
There is mechanical or other damage that occurred as a result of intentional or negligent actions of the customer or third parties;
Violation of transportation and storage rules;
Violated or did not follow the rules of use set out in the operating documents.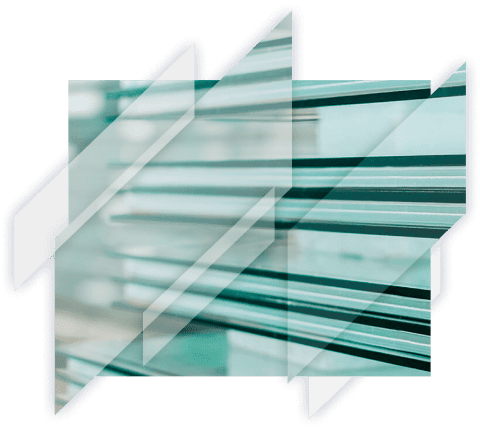 MAIN STAGES OF WORK PERFORMANCE
Acceptance of the order by the manager, consultation of the customer if necessary and preparation of the technical task

Coordination of the technical task with the customer and carrying out measurements if necessary

Project development, preparation of design documentation

Production work, order production

Execution of installation works

Technical support, service
FEEDBACK
Володимир Позняк

Очень качественная продукция
SUBMIT AN APPLICATION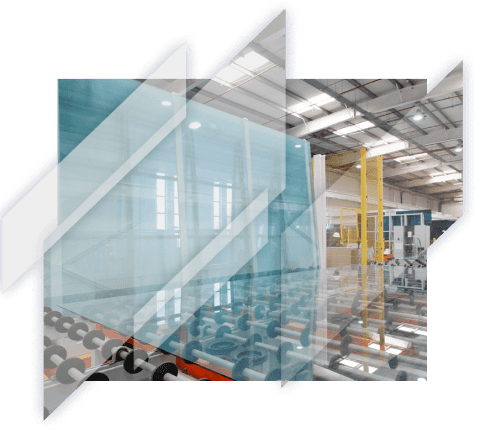 FREQUENTLY ASKED QUESTIONS
The thickness of bullet-resistant (fire-resistant) glass is determined by the bullet resistance (fire resistance) class. When the resistance class increases, the thickness of the laminated glass increases
Laminated glass is glass that consists of two or more sheets of glass. Glasses are fastened together with a special film on the appropriate equipment or with a photo-cured polymer composition, which is cured under the influence of ultraviolet radiation in special ovens.
The mass of bullet-resistant (fire-resistant) laminated glass is determined by the resistance class and depends on the thickness of the glass sheets and their quantity in the composition of the laminated glass.
Impact-resistant glass is glass that can withstand repeated impacts from hard objects. At the same time, the glass does not crumble, solid objects do not fall into the protected space and retains its properties until it is replaced.
A burglary-resistant structure is a structure that can withstand static (extrusion), dynamic (soft body impacts) loads and manual burglary using various hand tools for a certain time.
Fire-resistant glass can be used in outdoor structures. For these purposes, special filters are used in fire-resistant glass to protect the glass from exposure to solar radiation.
Burglary-resistant glass is a laminated protective glass that can withstand a certain number (from 30 to 80 and more) of blows with an ax and a hammer. Burglary-resistant glass protects against the penetration of a burglar into the protected area.
Fire-resistant glass is divided into fire resistance classes (EI 30. EI 45. EI 60, EI 90, etc.). Example: Fire-resistant glass EI 30, where: E - maintaining the integrity of the glass, I - heat-insulating ability. Fire-resistant glass retains these properties for 30 minutes.
Production and sale of laminated safety glasses - the best offer from SAKURA
Glass structures are actively used in the construction and design of residential, commercial and public facilities. The SAKURA company is engaged in the production of protective translucent structures, giving the glass the aesthetic and technical characteristics necessary for the client. Our clients can count on a comprehensive service that includes:
professional assistance at the stage of glass selection – specialists will select a protective multi-layer structure with optimal parameters;
system design, taking into account operating conditions and budget, as well as individual requirements for design and strength characteristics;
production of protective glasses using certified materials and multi-stage quality control;
delivery and installation works at the facility;
warranty and post-warranty service.
With more than 30 years of experience in the field of protective glass products, we know how to satisfy customers with different needs, and we constantly improve the quality of service. Wholesale and retail sales of protective glasses are carried out at competitive prices, while each customer can count on a personal approach and comprehensive support at all stages of cooperation.
Protective multilayer glass and its scope
Glass is actively used in construction, but the characteristics of structures can vary significantly, so it is necessary to cooperate with a trusted manufacturer. Really high-quality protective laminated glass is a combination of two or more (triplex, polyplex) glass sheets, which are connected by vacuum lamination or heat treatment in an autoclave or a polymer composition. The polymer layer contributes to improved shock absorption and increased safety – in the event of destruction, the fragments do not scatter. At the same time, in terms of resistance to abrasion, chemically aggressive substances and mechanical damage, protective laminated glasses are not inferior to sheet glasses from which they are made.
The scope of such products is very extensive. They are in demand during construction and repair:
private houses;
residential multi-apartment complexes;
shopping and entertainment centers;
military and industrial buildings;
specialized facilities;
government institutions;
cultural buildings.
Wholesale of protective glasses is a popular option for developers, which allows you to create a new generation of LCDs that are resistant to explosions, burglaries and shots. Also, multi-layer structures are ordered by private individuals during the construction of suburban housing or the arrangement of premises with especially valuable items (paintings and various antiques).
Production and supply of protective glasses for various purposes
Our company manufactures protective and special glasses of various sizes and shapes, including bent structures. If necessary, we are ready to make double-glazed windows with certain protective properties, depending on the conditions of their operation. All products comply with national and international quality standards and have the following features:
resistance to mechanical stress;
preservation of the original properties during hacking attempts;
high levels of sound insulation;
optimal parameters of fire resistance, bullet resistance, burglary resistance;
the ability to perform its functions in a wide temperature range;
effective protection against wind and snow, as well as from ultraviolet radiation;
long service life.
The sale of modern protective glasses is carried out with delivery in Ukraine after preliminary approval of the terms of reference. The company uses its own production facilities and constantly upgrades technologies to meet the expectations of customers. Before delivery, the structures undergo comprehensive testing and certification, as well as checking for compliance with the requirements declared by the client. As a result, the customer receives high-quality protective glass without defects, which will last for many years and will fulfill the assigned functional and aesthetic tasks.
Advantages of ordering protective multilayer glass from SAKURA
Cooperation with us allows:
get an innovative product that meets international safety, environmental and functionality requirements;
solve the problem of any complexity associated with the equipment of residential, commercial and other facilities with modern protective glass systems;
avoid unnecessary waste of time and money by ordering a comprehensive service;
rely on qualified support throughout the entire period of operation of translucent glass structures.
Safety laminated glass purchasing mechanism
We made sure that customers do not have to spend a lot of effort and time placing an order. To purchase a translucent structure, you must perform the following steps:
Examine the range and determine the type and parameters of products.
Contact our manager to discuss the details of cooperation.
Take measurements yourself or arrange for our specialist to visit the site.
Approve the proposed project, if necessary, make certain adjustments.
The production and sale of protective glasses by our company is carried out without delay and in strict accordance with the terms of the contract, a guarantee is provided for the work performed and the installed structures. Call for a consultation and a bargain!
CONTACTS
Address:
Work schedule:
Phone number:
Email:
Social networks:
Commercial Department
Accounting
Human Resources Department